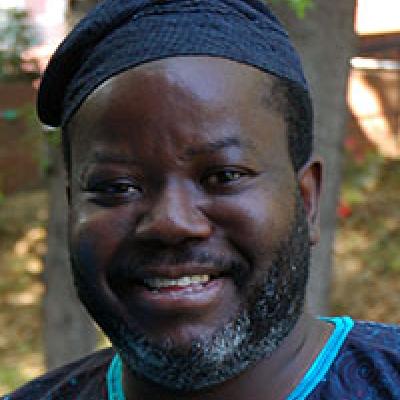 Associate Professor
Director African Studies Institute
Selected Publications

Selected Publications:

The Challenges and Methodologies of African Language Instruction in the West/United States Lagos, Nigeria: Adeniran Ogunsanya College of   Education Press (Published lecture – AOCOED Distinguished Lecture Series).  

The Active Yoruba Classroom: In-Class Situations for Yoruba Language Instruction and Practice Lagos, Nigeria: Harade Associates.  
Biography

Akinloye Ojo received his Ph.D. in Linguistics from the University of Georgia in 2001. His research interests include Yoruba language and linguistics, applied linguistics and language teaching, and language, culture and society. He is the coordinator of the Program in African languages and a core faculty member in the African Studies Institute. He has published articles on African language pedagogy and programming, Yoruba language acquisition, Yoruba onomastics, and the issues of language, culture and society in Africa. In 2005, his co-edited book, "Ìlò-Èdè àti Èdá Ède Yorùbá" (Yoruba Linguistics and Language Use) was published by Africa World Press. He also has a collection of poems, In Flight, published by Kraft Books, Nigeria in 2000.

 
Research

Research Interests:

Yoruba language, culture and society; applied linguistics