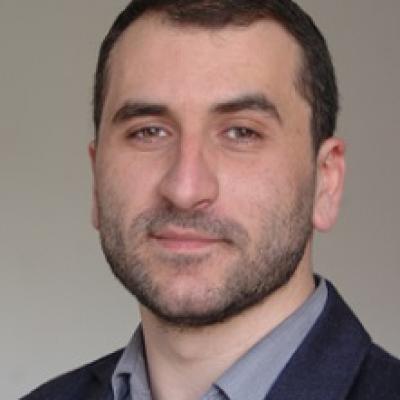 Graduate Program, Teaching Assistant
Selected Publications

Selected Publications:

Rei Magosaki. Tricksters and Cosmopolitans: Cross-Cultural Collaboration in Asian American Literary Production, in Recherche Littéraire / Literary Research, No. 33, Summer 2017, pp. 88 – 93.
with Radu Meza, Co-Citation Mapping and the Intercultural Dialogue of the Intellectual Communities in Arad and Timisoara (19th to early 20th centuries), in Spariosu, Mihai, I., (ed.), Intercultural Conflict and Harmony in Central European Borderlands. The Cases of Banat and Transylvania 1849 – 1939, Vandenhoeck & Ruprecht unipress, 2017, pp. 355 – 367.
with Radu Meza, Concept Mapping of Ideological Positioning in Cultural and Political Periodicals in the Interbellum Cluj, in Romanian Journal of Information Science and Technology, vol. 16, no. 2-3, 2013, pp. 237-250.
with Radu Meza, Harta co-citărilor ca analiză a comunicării ştiinţifice intercultural din Banat (sec. XIX), in Mihai Spariosu, Vasile Boari (eds.), Armonie şi conflict intercultural în Banat şi Transilvania. Perspective cultural-istorice, European Institute, 2014, pp. 513 – 527.
Hacking Hollywood: The Hacker Culture in Three Popular Films, Journal of Media Research, no. 11, 2011, pp. 95 – 114.
Biography

Vlad B. Jecan is a play scholar researching cyberspace, A.I., and emerging technologies through science fiction and moral philosophy. He is currently completing his doctorate in Comparative Literature under the supervision of Prof. Mihai I. Spariosu. Vlad also holds an Ph.D. in Political Science from Babeș-Bolyai University, Romania, for his thesis "The Play of Hacking and the Political Values of the Hacker Culture". His upcoming book is titled "Cyberspace: A Cultural History of the Hacker's Playground". 
Research

Research Interests:

Cyber ethics, A.I. ethics, cyberpunk fiction, cyberspace, hacker culture, American literature, philosophy of technology, science fiction and fantasy, intercultural studies, political philosophy, African American literature, digital humanities, developmental editing.