Photo: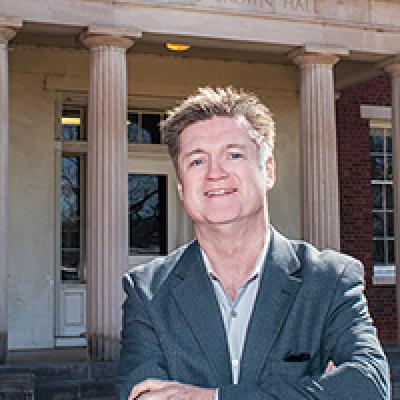 Selected Publications

Selected Publications:

The Black and Green Atlantic: Cross-currents of the African and Irish Diasporas Co-editor (with David Lloyd). Basingstoke: Palgrave Macmillan, 2009 

"Frederick Douglass and the Irish" Foilsiú: An Interdisciplinary Journal of Irish Studies 5.1 (Spring 2006): 57-81 

"The Atlantic James Connolly" Internationalist Review of Irish Culture. 2 (Spring 2009): 134-152 
Biography

Peter O'Neill received his Ph.D. in English from the University of Southern California in 2010. His work has appeared in journals such as Atlantic Studies: Global Currents, Irish Studies Review , and Journal of American Studies. His teaching and research interests include comparative ethnic American literatures, transnational literary studies, theories of the state, comparative racialization, Irish migration, cultural studies, and postcolonial theory. In 2009 Palgrave Macmillan published his co-edited essay collection The Black and Green Atlantic: Crosscurrents of the African and Irish Diasporas. O'Neill's latest book, Famine Irish and the American Racial State, was published by Routledge in 2017.

 
Research

Research Interests:

Transnational literatures; race, ethnicity, and cultural studies; postcolonial theory; Irish diaspora studies